Simplifying Your Home Rehabilitation Journey
We understand stroke is a major life event for you. Hence, we have created special home therapy programs for your recovery at home with our advanced rehab robot – H-Man.
Why Home Rehabilitation with H-Man
Compare Our Attractive Offer 
3x More Therapy with H-Man
* Per visit by a home therapist for 1-hour
We are on a mission to bring high quality robotic rehabilitation therapy to stroke patients. We bring high quality proven therapy solution to you because you deserve the recovery training needed. No need to go through the hassles of travelling to centre for therapy when you can sit back and train in the comfort of your home with Articares
H-Man is a truly compact and intelligent arm rehabilitation robot for personalised rehabilitation used from hospital to home, anytime anywhere. 
Clinically Proven Results
H-Man Vs Conventional Therapy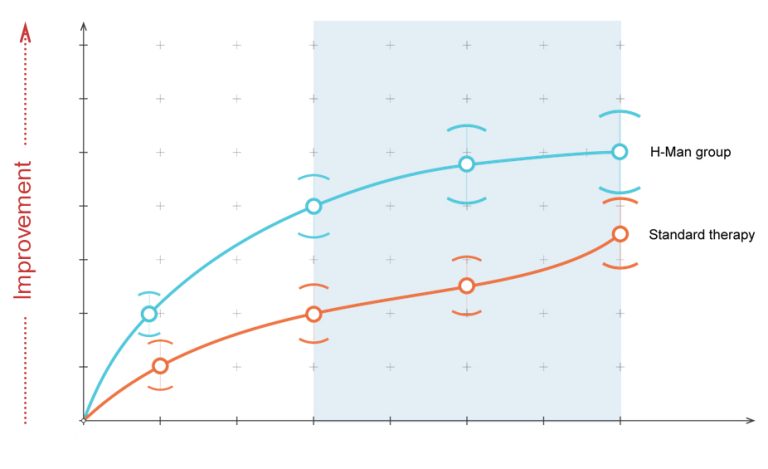 Patients training with H-Man showed better improvement 

Patients learn faster and retain learning with H-Man 

 

Patients can train independently at home

 
Watch the H-Man in action
Since the official launch of H-Man, we have been gaining publicity and media appearances for the solutions that are changing the lives of our patients. Stay up to date with the latest news and developments from Articares and where we will be mentioned next.
Our Strategic Partnerships
Articares is partnering these leading healthcare institutions in Singapore to promote the home therapy program for more patients.
By clicking on the submit button, you agree to our data privacy policy and wants to be contacted by Articares. We won't pass your contact to anyone else.